 You can count on cost savings and on a futureproof-solution preventing costly tax and legal issues.
A fresh and reliable approach for handling your entities
Locus takes care of managing the affairs of Dutch entities. We cater to the specific needs of both small companies and global enterprises. Our approach is different from traditional trust companies, resulting in significant cost savings and a future-proof solution to prevent costly and harmful tax and legal issues.
Two distinctive features of our services
You don't have to worry about future tax and legal issues.
The debate on international tax structures intensifies and tax authorities are eager to challenge tax structures which are perceived as artificial. Their mantra: "No more puppet roles, but real managers." In many cases traditional solutions of trust companies will not stand the requirements for real economic substance.  We offer you an alternative approach that is future-proof in this respect thereby avoiding reputational and financial damage. We are happy to elaborate on our innovative approach in a personal encounter.
You will be surprised by our competitive fees.
Value for money. These words may have evolved into a vulgar cliché in today's business world. Of course we offer value for money. We're not afraid to be more straightforward. We simply lower the cost of managing your entities by at least 20 percent compared to traditional approaches. At the same time we offer you higher quality. We can realise this by skipping overhead and embracing efficient modern business solutions. Find out how you can enjoy these cost savings by contacting us.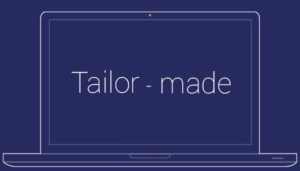 Locus provides management services to a wide range of clients; from basic holding companies to complex international operating structures. Regardless of the type of business you are engaged in, whether private or corporate, institutional investor or listed company, Locus provides a personal, tailor-made & all-in service package.
These services may range from traditional corporate services – such as domiciliation, management, handling bank accounts – to setting up structures to make sure that companies have strong local roots, fit for future tax and legal requirements.
Maintaining the Netherlands as an attractive business location.
Reaching savings in fees. Avoiding tax claims.
That's why Locus exists.